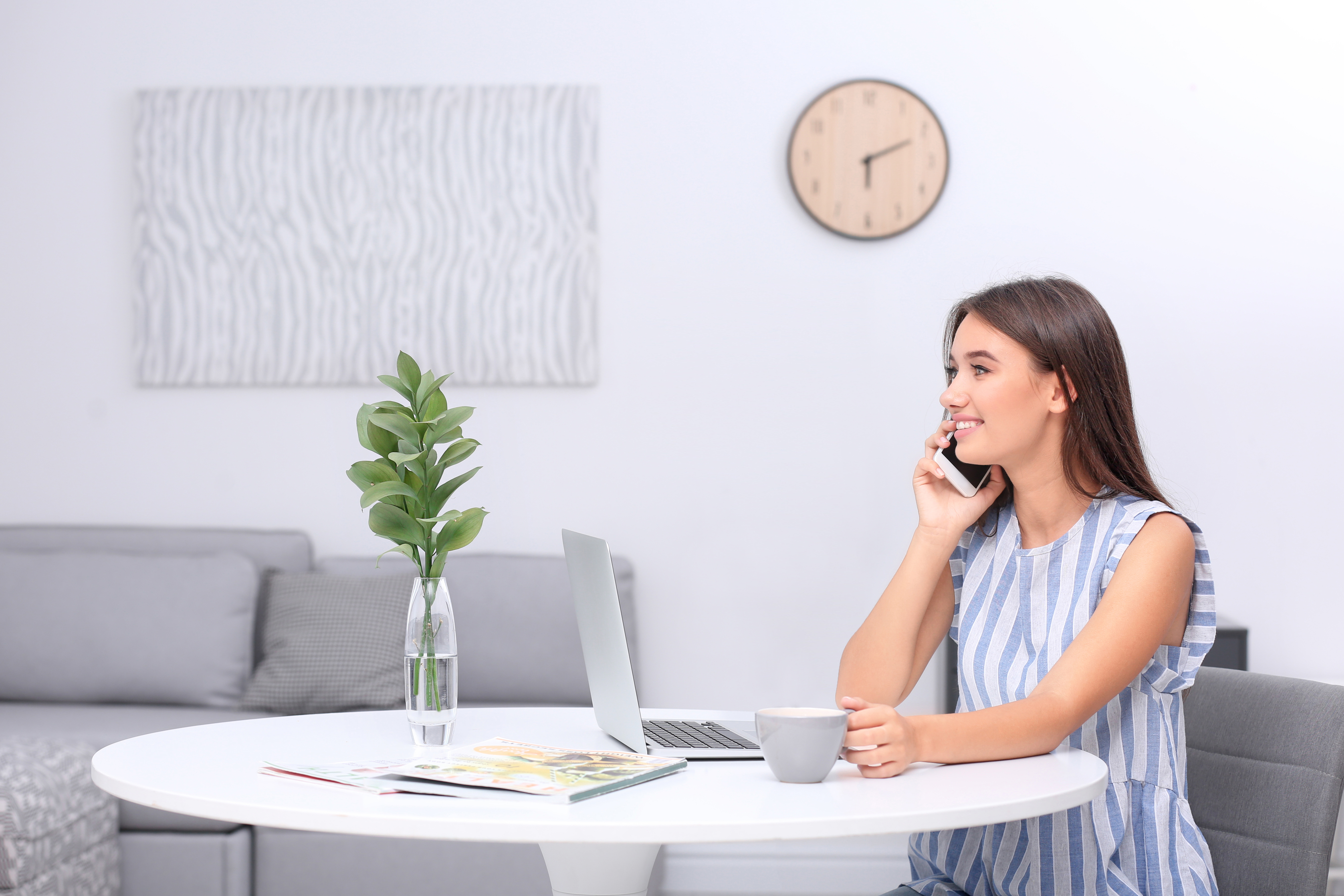 Developed for productivity and engagement
Improve remote leadership with feedback and communication
Winningtemp's research-based, innovative platform packs a unique combination of employee engagement, satisfaction, and performance management tools in a neat, user-friendly package.
Improve productivity with clear goal management and accountability
Keep track of your employees' well-being and mental health
Streamline communications with documented 1:1s and follow-ups
Facilitate meaningful

team meetings

Boost employee recognition with 360-degree praise
Increase job satisfaction and

profitability
The smart platform combines automated light touch surveys with goal management, performance appraisals, and check-ins to deliver an agile way of working.
Create a cohesive, engaged, and productive remote team.
Explore Winningtemp
Some of our delighted customers
We strive to create connected workplaces - every day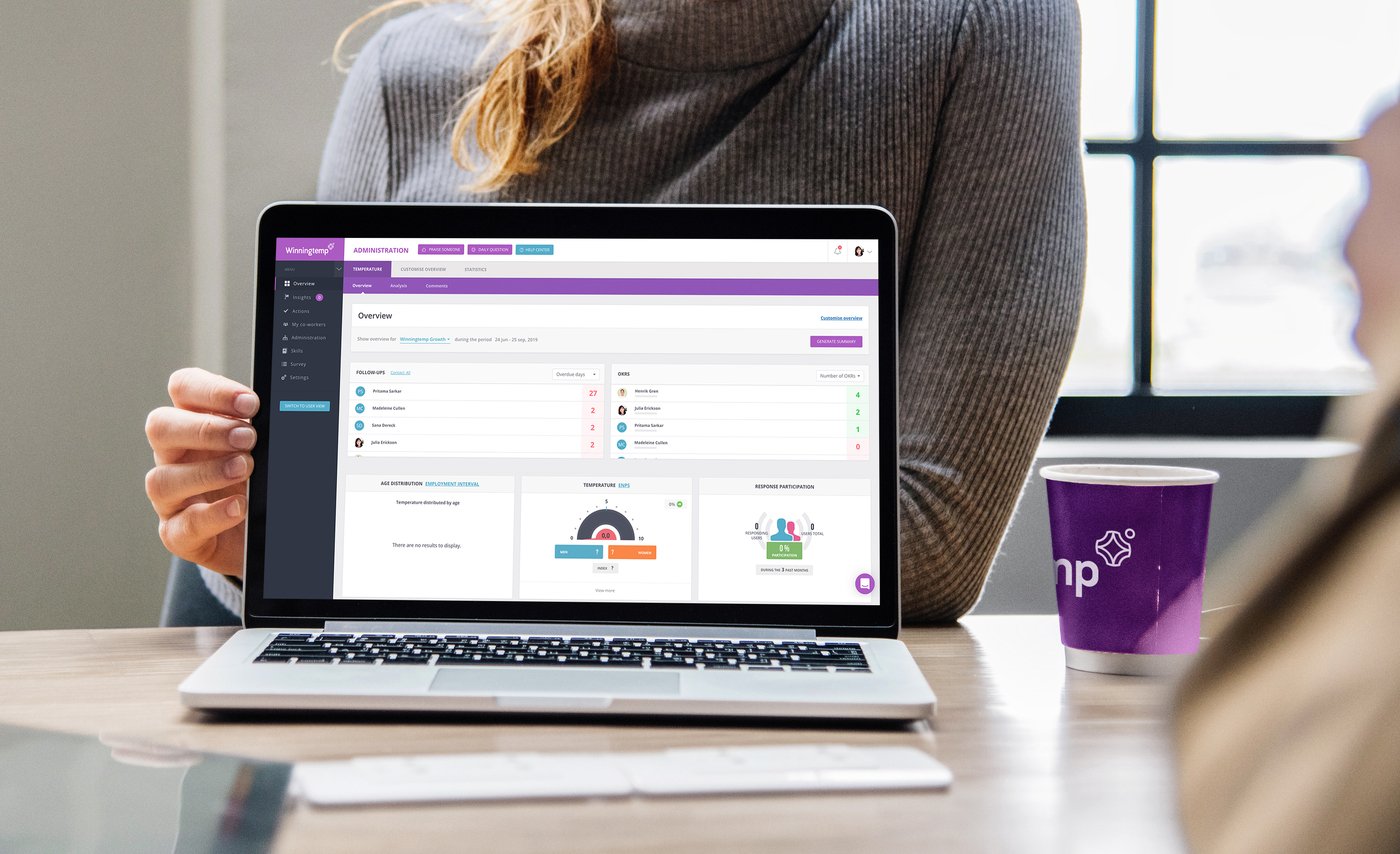 The future of employee experience
Drive performance with AI
Winningtemp connects the dots between engagement, performance, productivity, and growth to help managers create cohesive, engaged, and high performing teams.
Companies using Winningtemp for more than one year have noticed (on average):
Negative stress reduced by 26%

Workplace satisfaction

boosted by 48%

Staff turnover

reduced by 30%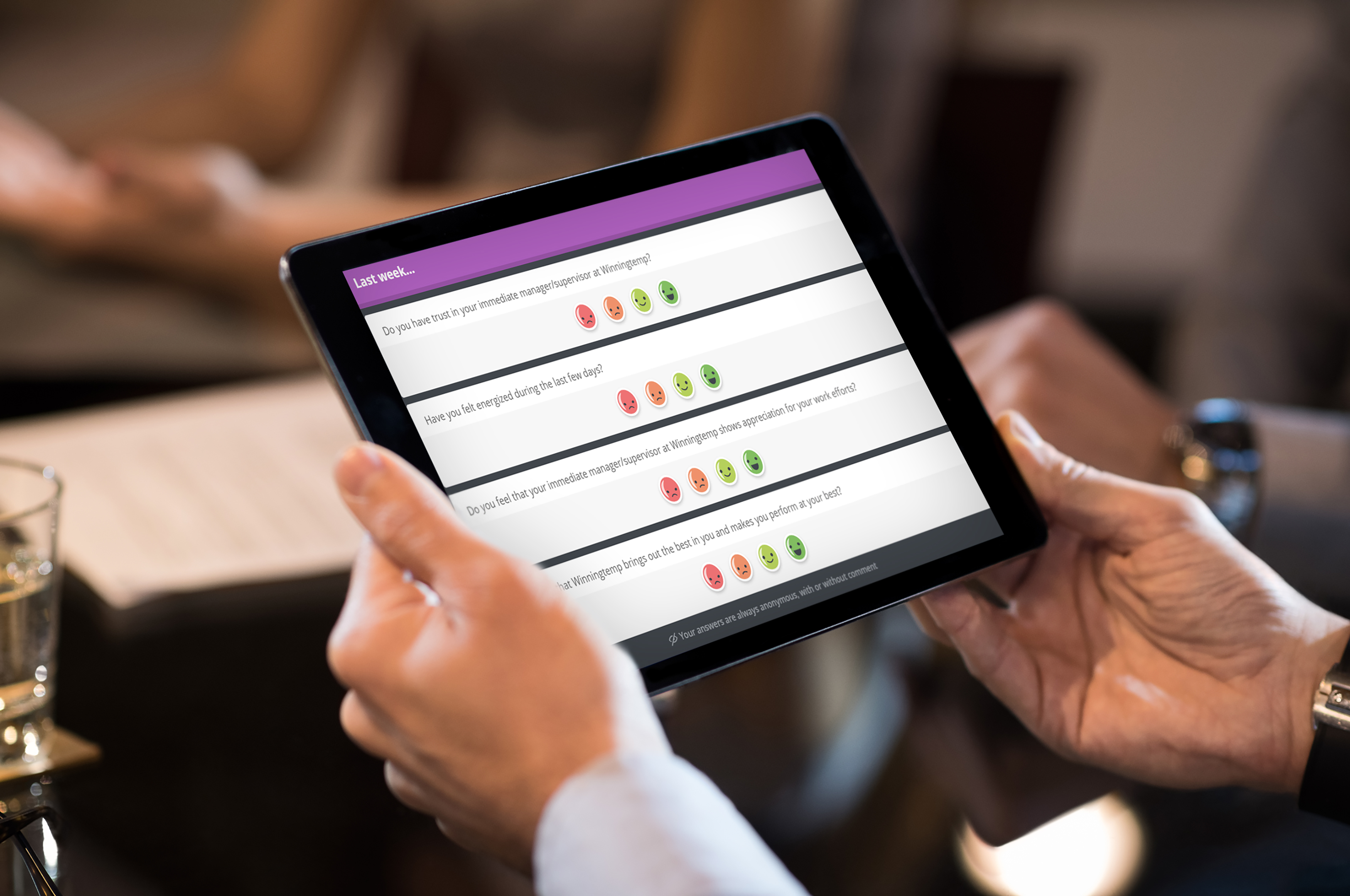 Better crisis management
Measure employee well-being
Understand your employees' needs, fears, and concerns with customisable, anonymous pulse surveys.
The Customer Success team works with our customers closely to ensure that the surveys fit the need of the moment and deliver results that will help you keep your remote employees stress-free.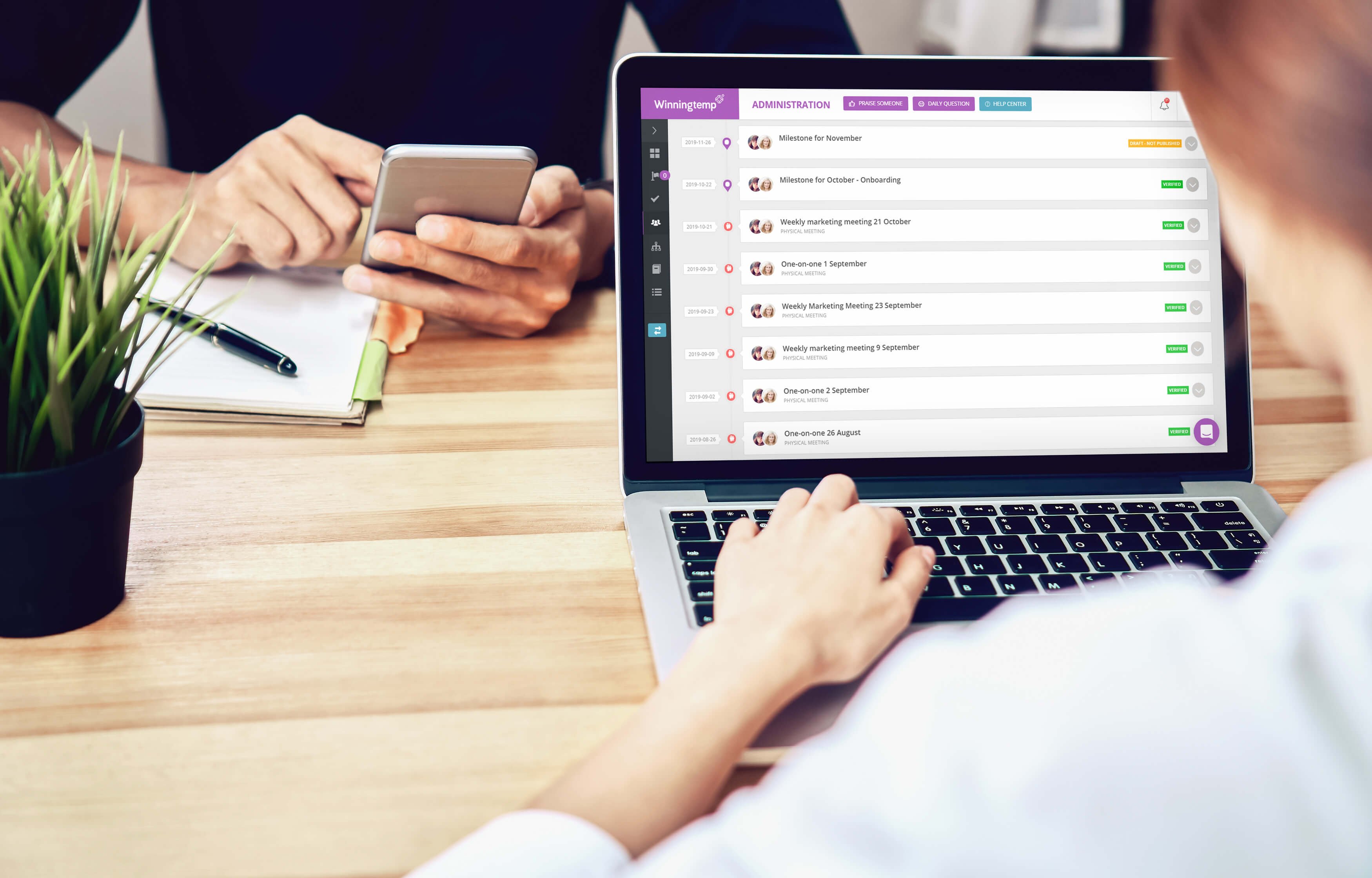 Better communication
Continue sincere conversations
Continue your culture of one-on-one conversations unhindered with Winningtemp's performance management platform.
Invite your colleagues for regular performance reviews, check-ins, and progress talks via the user-friendly tool. Document the talking points and release it for both parties to check and validate.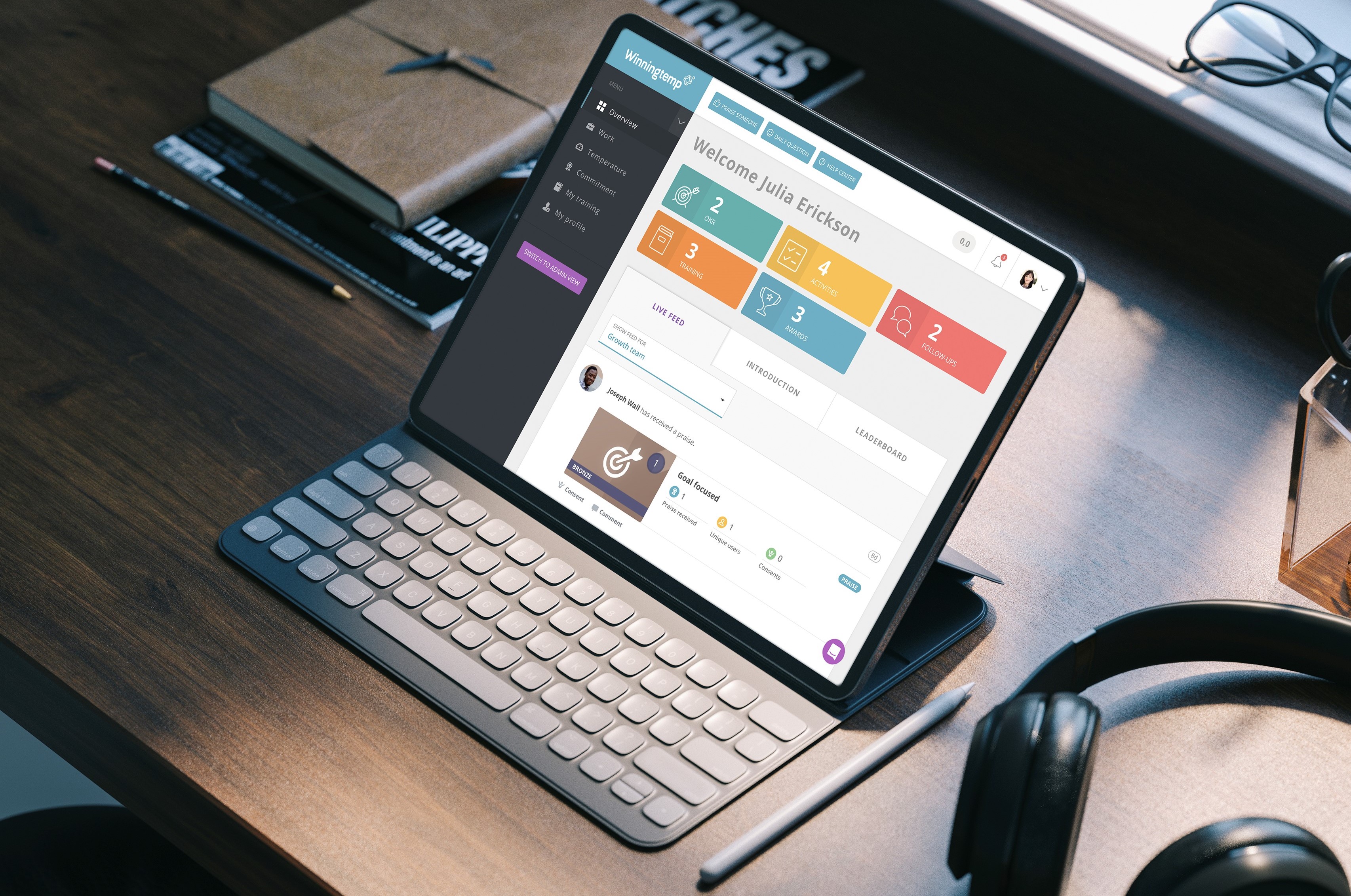 Better goals and follow-ups
Set goals and track progress
Help your team set daily/weekly/monthly or quarterly goals without extensive training.
With our SMART goal function, individuals can set goals, add contributors, insert checklists, connect the goal to organisational goals, and update progress easily.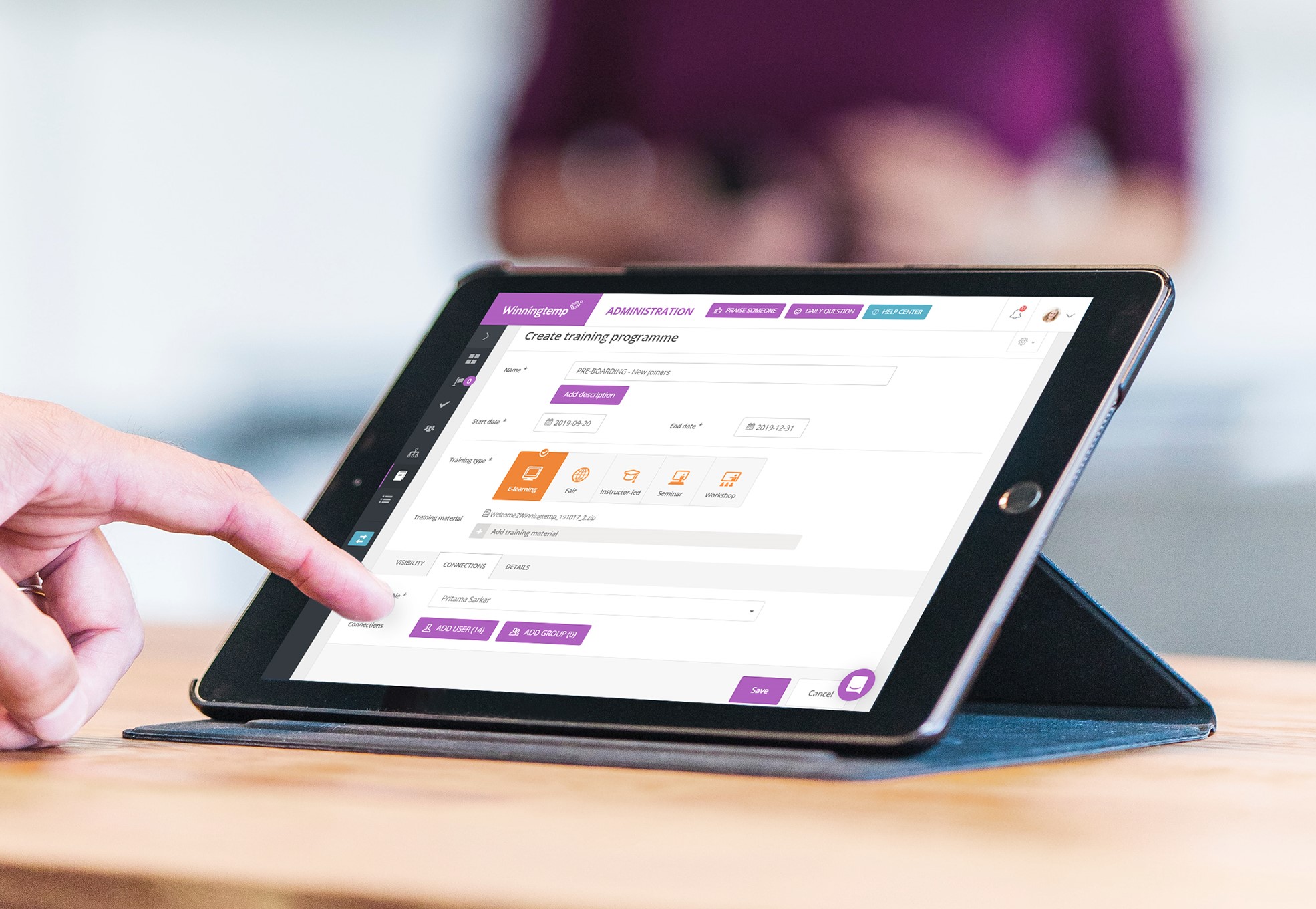 Better learning environment
Encourage skills development
Add training materials and useful resources for your teams to develop new skills and stay updated on important information.
Use our training platform to upload new resources and invite your colleagues to complete the sessions at their own pace.