Developed for productivity and engagement
Improve remote leadership with feedback and communication
Winningtemp's research-based, innovative platform packs a unique combination of employee engagement, satisfaction, and performance management tools in a neat, user-friendly package.
Improve productivity with clear goal management and accountability
Keep track of your employees' well-being and mental health
Streamline communications with documented 1:1s and follow-ups
Facilitate meaningful

team meetings

Boost employee recognition with 360-degree praise
Increase job satisfaction and

profitability
The smart platform combines automated light touch surveys with goal management, performance appraisals, and check-ins to deliver an agile way of working.
Create a cohesive, engaged, and productive remote team.
Book a free demo
Some of our delighted customers
We strive to create connected workplaces - every day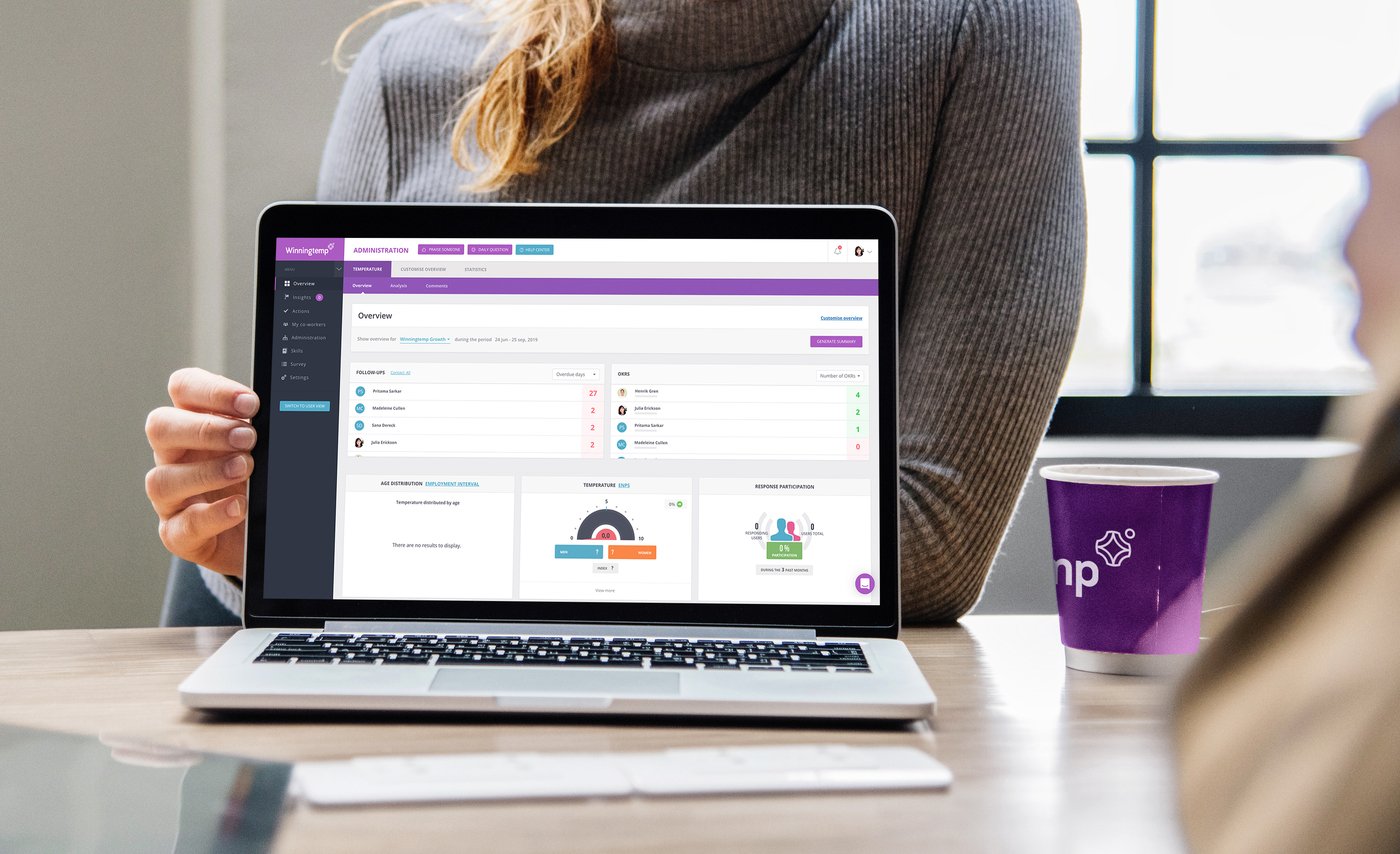 The future of employee experience
Drive performance with AI
Winningtemp connects the dots between engagement, performance, productivity, and growth to help managers create cohesive, engaged, and high performing teams.
Companies using Winningtemp for more than one year have noticed (on average):
Negative stress reduced by 26%

Workplace satisfaction

boosted by 48%

Staff turnover

reduced by 30%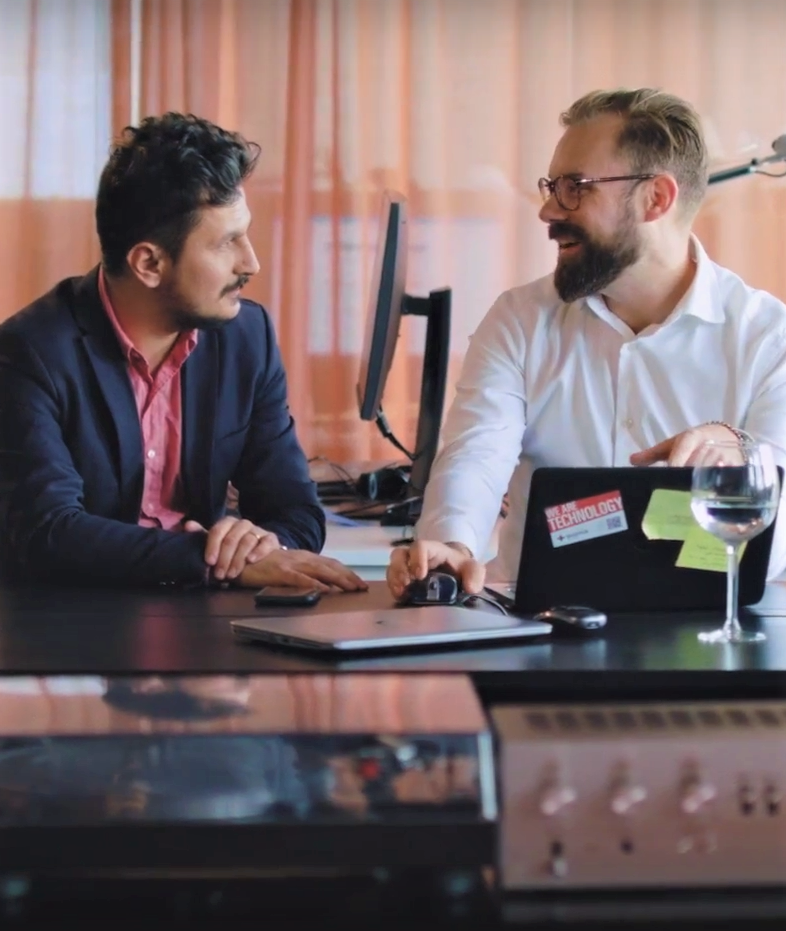 Having a healthy workplace is essential, and Winningtemp delivers accurate measurement of performance. The platform provides trends and forecasts in real-time and in a visual format!
Daniel Thysell Vice-President , Sigma Technology Consulting